Inaugural Lecture
Monday 17th, 11:30 - 12:30
Jeffrey WOOLDRIDGE (Michigan State University)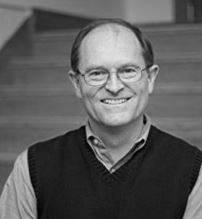 Jeffrey Marc WOOLDRIDGE is a University Distinguished Professor at Michigan State University. He is known for his theoretical contributions to analysis of cross-sectional and panel data. He is the author of the popular econometrics textbooks Introductory Econometrics: A Modern Approach and Econometric Analysis of Cross Section and Panel Data. Professor Wooldridge's research covers Econometrics, Panel Data Models, Control Function Methods and Economics of Education.
Topic: "Robust and Efficient Estimation of Potential Outcome Means Under Random Assignment"

Abstract:

Jean-Jacques Laffont Lecture
Tuesday 11:00 - 12:00
Thomas PHILIPPON (New York University)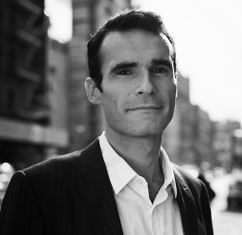 Thomas PHILIPPON is Professor of Finance at New York University Stern School of Business. He is also Monetary Policy Advisory Panel at the Federal Reserve Bank of New York, Scientific Committee Director and Board Member of French Prudential Regulator ACPR. He has been named one of the top 25 economists under age 45 by the IMF in 2014 and received in 2013 the Bernacer Prize for best European economist under age 40 in macroeconomics and finance. Professor Philippon's research covers finance and macroeconomics, financial market and regulation, corporate investment and industry concentration.

Topic: "Competition Policy in Europe and in the United States"
Abstract:
Presidential Lecture
Wednesday 19th, 11:20-12:20
Claude DIEBOLT (University of Strasbourg, BETA/CNRS, President of AFSE)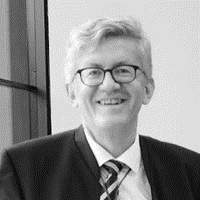 Claude DIEBOLT is a CNRS research professor of economics at the University of Strasbourg. He is the founder and the editor in chief of the journal Cliometrica. He is also the coeditor of the Handbook of Cliometrics and was the organizer of the 8th World Congress of Cliometrics. Claude Diebolt is the current president of the Comité National de la Recherche Scientifique (CNRS Section 37, Economics and Management Science), and the president of the Association Française de Science Economique. He is the founding president of the Association Française de Cliométrie and a former chair of the board of trustees of the Cliometric Society in the US. Claude DIEBOLT's research in cliometrics of growth and economic cycles has been published in more than 45 books and in around 140 academic journal articles.

Topic: "What role (if any) should economic history and especially cliometrics play in the training of an economist ?"
Abstract: We look at the evolution of the economic history discipline over the past century and note its growth, decline, and acceptance as a tool, but less so as a separate discipline. We contend that this has not led to the end of the discipline, but its acceptance as a standard part of the lexicon.